Visuals
Visu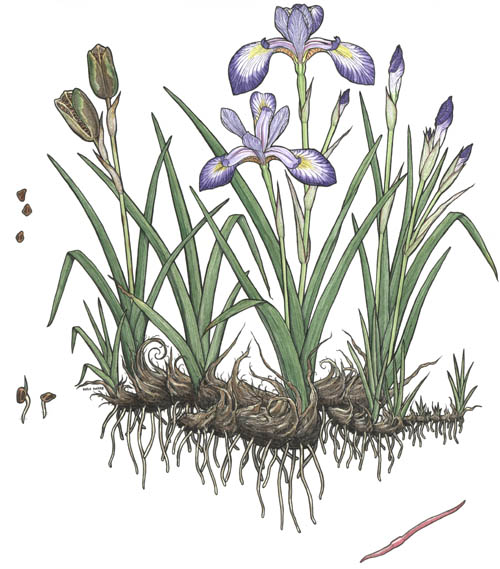 als as a Guiding Principle is something that the Integrative Science journey adopted at the time of its conception in the mid-1990s. Mi'kmaw Elder Murdena Marshall was adamant that we strive to communicate in visual form whenever possible and especially for students in the classroom but also for audiences of all ages and backgrounds.
In the many years since, we have worked hard to follow Murdena's advice. You can e xplore what we've done in the activities section, where numerous of the visuals we've created, as well as brief explanations, are provided.
Given that we have also created diverse visuals to depict our research approaches, worldview frameworks, foci, results and other aspects of our research activities, you will also find that we feature diverse visuals in all our research communications formatted as oral presentations and in our many efforts to promote the Mi'kmaw language.
Also, check out what we say about visuals within our co-learning journey of Integrative Science and Two-Eyed Seeing.
In our extensive use of visuals, we are encouraged in knowing that many innovative educational efforts embrace their use, particularly those that attempt to help students learn in a holistic way. .
Our ability to have visuals for the Integrative Science journey has been greatly facilitated through the inclusion within our team of artist Basma Kavanagh, whose work is featured throughout this website and in all our presentations. We have similarly benefited from the participation of graphic designer Kristy Read, whose creative talent is showcased in our educational posters and booklets, as well as many of our presentations.
We have also benefited immensely from the talents of other team members, especially Sana Kavanagh and Nadine Lefort. Look for some of their work, under their names, in articles and presentations. Sana's work is also showcased in our video Muin and the Seven Bird Hunters and in the children's storybook of the same name. Feand etFeThe work by Sana is showcased in our video "Muin and the Seven Bird Hunters". The work by Sana is showcased in our video "Muin and the Seven Bird Hunters". AnmThe work by Sana is showcased in our video "Muin and the Seven Bird Hunters".